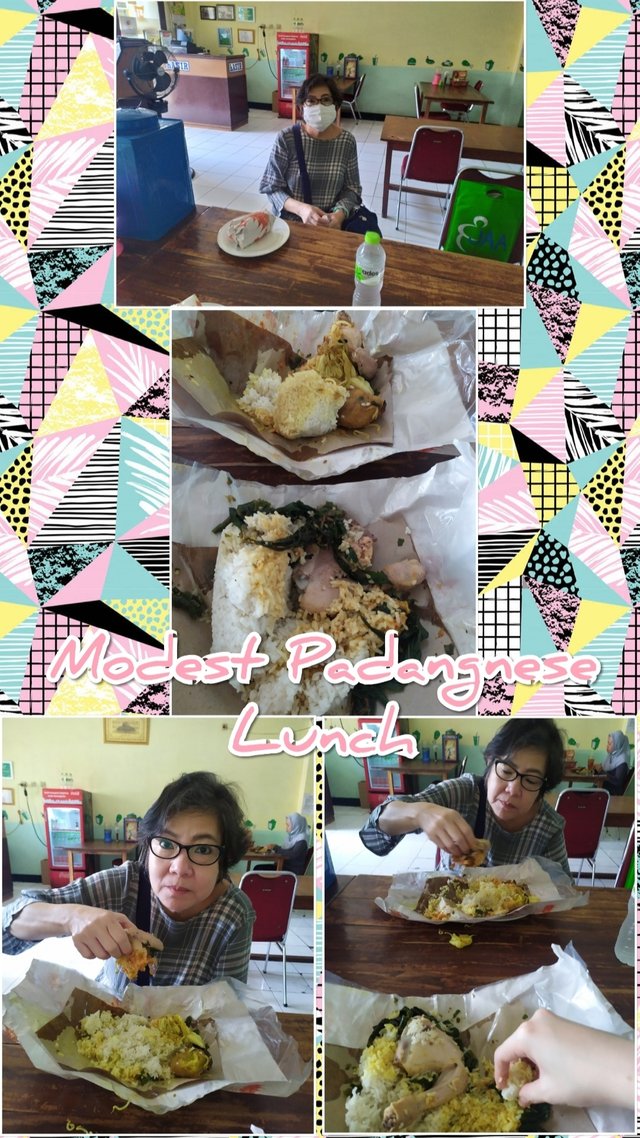 Hello friends especially foodies!
Today after i had accompanied mom to meet her doctor, theraphy and also bought her the lumbar corset, because it had already near lunchtime so we had outside dinner in a small modest padangnese restaurant near there.
Here how it looked like

We ordered our food to be put in their paper as it for take away food. It was called nasi padang bungkus here, which means wrapped padangnese rice in english.
Not all padangnese food restaurant sold the pop chicken, but they had it so we wanted to try pop chicken here.
They only had a small non air conditioner dining area.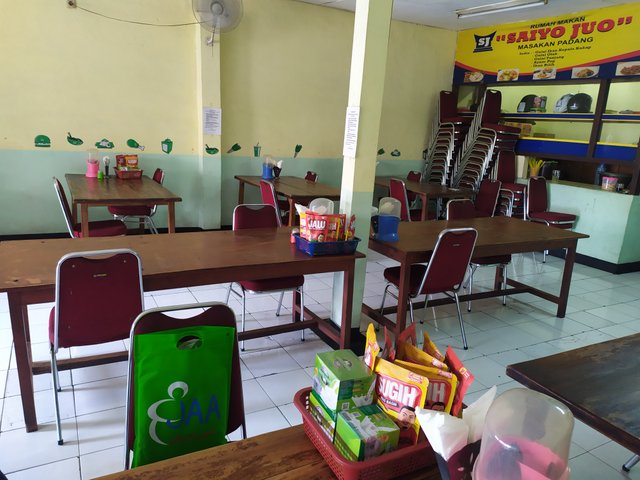 Here were our order


Both of us tried the pop chicken. It had sweet and savory flavour, so soft but i thought it was too sweet for padangnese restaurant. And the potato cake mom ordered was great cause it had savory and a bit sweet flavour, plus they used good quality potatoes. They also served it with vegetables and also spicy chilli sauce. Actually the right chilli sauce for pop chicken was red sour and a bit spicy one but i chose the savory spicy green chilli sauce.
The Price
For the rice with pop chicken was 18,000 IDR each. Mom bought a potato cake, it was 6,000 IDR each and also we bought two more of it to take away and also a bottle of mineral water. Altogether include the takeaway it was 59,000 IDR or around 4 USD.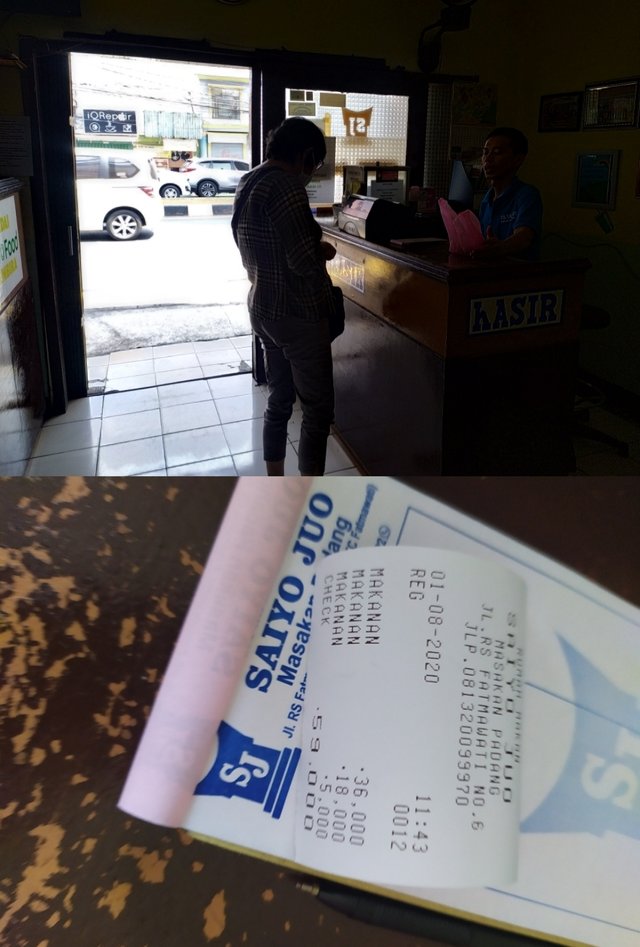 Wanna try our lunch, nasi padang bungkus?
Saiyo Juo
6th R.S Fatmawati street
South Jakarta
open daily 9am-9pm