Talking about qualifications as a teacher (poisoning incident)
Today I chatted with a friend and talked about an event.
On March 27 last year, there was a 36-year-old Wang female teacher of the kindergarten,
Suspected of having personal grievances with teachers of another class, putting "sodium nitrite" in the diet of the class taught by the teacher,
In fact, 23 young childrens in the class were poisoned, causing 1 death and 22 injuries.
The deceased child, the parents spent a huge amount of medical treatment, tug-of-war with the god of death for nearly a year, and finally passed away this year, during which the kindergarten do not any heeded love for these young childrens.
Other children also suffer from physical weakness and often get sick, such as getting a cold every month, etc. The psychological shadow is even more difficult to erase.
In my opinion,
This is the failure of the modern teaching system.
Teacher qualifications,
The top priority should be character, followed by Knowledge and teaching skills.
but,
In the current employment of teachers, most institutions do not consider character.
Only consider Knowledge and teaching skills and have a professional certificate.
Some units focus on teaching skills,
Some units focus on knowledge,
Ignore the character.
Some units even hire people who do not have professional certificates.
So this is the failure of the modern teaching system.
And the character of this kindergarten also has problems,
I don't even care,
The teacher is her person, the sins of her own family, she wants to recover, that is, she is liable for joint compensation, but she does not want to be responsible.
Such teachers and kindergartens should seize all their property to compensate the victims. If they are inadequate moneys, shoud sent they to labor camps to work , and they are prohibited from serving as teachers and opening schools.
Otherwise, the victim will just pat the butt, but the victim will suffer endless pain.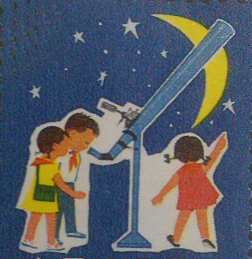 谈论担任教师的资格(投毒事件)
今天和朋友聊天,聊到了一则事件.
去年的3月27日, 有一名36岁的幼稚园王姓女教师,
疑似和另一班的教师有私人的恩怨, 对该教师所任教的班级, 投毒"亚硝酸钠"于饮食之中,
倒致该班23名幼童中毒, 造成1死22伤.
已死的该名儿童, 家长花费了庞大的医疗, 与死神拔河将近1年的时间,最后于今年过世,其间,幼稚园都是不闻不问。
其他的孩童,也受成了身体虚弱,时常生病,比如每个月都会感冒等等,心理上的阴影更是难以抹灭。
个人认为,
这是现代教职体系的失败.
教师的担任资格,
首重的应当是人品,其次才是学识和教导的技巧.
但是,
现在的教师之聘用,大多数的机关都不考虑人品,
只考虑学识和教导的技巧以及具有职业证.
有的单位以教导的技巧为重,
有的单位以学识为重,
忽视了人品.
有的单位甚至聘用不具有职业证的人.
所以这是现代教职体系的失败.
而这间幼稚园的品性也有问题,
居然不闻不问不论,
教师就是她的人,自家人造的孽,自家要善后,也就是负连带赔偿责任,她却是不想负责.
如此的教师和幼稚园,应当将其所有的财产都查封来理赔那些受害者,不足之处,就送她们去劳改来以工抵债,且禁止她们在担任教师和开设学校.
否则的话,害人者就拍拍屁股而已,受害者却是饱尝无尽的痛苦.