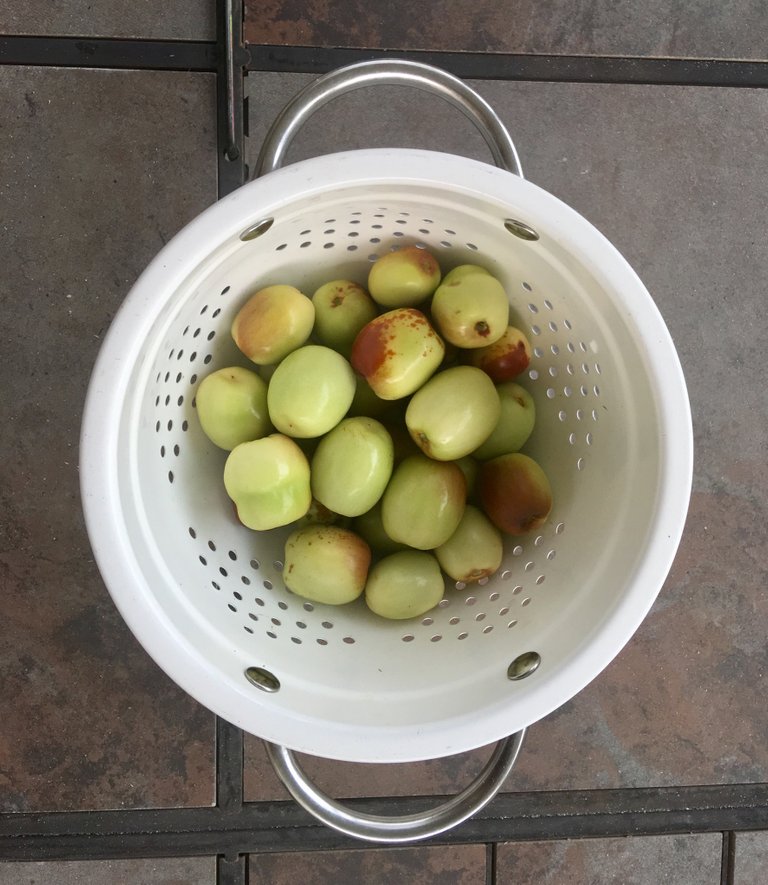 Today is a rough day, meeting after meeting. I still needed to take care all of the emails and special assignments from my manager. Luckily, I completed all the works before I locked out of my computer after 5pm, so I did not leave any assignments for tomorrow.
I am teleworking home now due to COVID-19 pandemics. After I got off from my work today , I went to back yard. My god, there's a heavy layer of ash everywhere, on the bench, table, chairs, even on the fruit trees leaves. The air is so unhealthy in my area now because of fire on the mountains. It is far away from my city, but the wind blows the smoke and the ash to the valley where I live.
I checked the fig tree on my backyard, and I still saw several figs hanging there , not much anymore . Suddenly, some of the jujubes hanging on the tree were catching my eyes. They already turned half red and ready to eat. I took out a ladder from my garage and climb up to pick some.
I washed them then put one in my mouth. It was delicious, so crunchy and sweet. From now on and last for a month, I have delicious jujubes to eat every day. Is it nice to have fresh jujubes to eat from the backyard tree for a month?
——————————-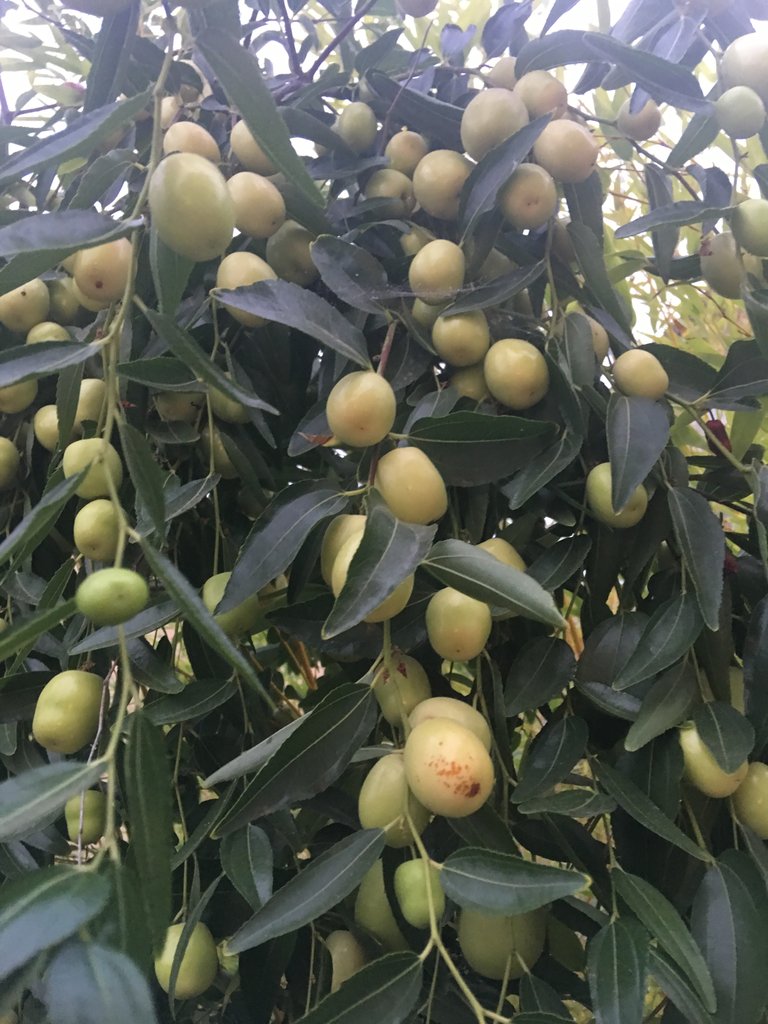 今天工作挺辛苦的,一个会连着一个会的开,我还仍然需要处理所有的电子邮件和我的上司布置给我的特殊任务。幸运的是,我在下午5点以后锁定计算机之前就完成了所有手头上的工作,没有一点工作留下来明天处理。
由于COVID-19大流行,我现在正在远程办公。今天下班后,我去了后院。我的天哪,长凳,桌子,椅子甚至果树的叶子上到处都是灰烬。由于周围的山火燃烧,我所在地区的空气非常不健康。它虽然离我的城市很远,但是风把烟和灰烬吹到我居住的山谷。
我走出后院看我种的无花果树,仍然看到几棵无花果挂在枝头,但已经没有多少了。突然,红枣树上挂着的一些枣吸引了我的目光。他们已经变成半红色,可以摘下来吃了。我从车库里拿出一把梯子,爬上去摘了一些。
我洗了一个然后放进嘴里。真好吃,又脆又甜。你觉的是不是在后院种棵枣树几好? 从现在开始的一个月,我每天都可以从后院的红枣树上摘下一些,吃一个月的新鲜枣。