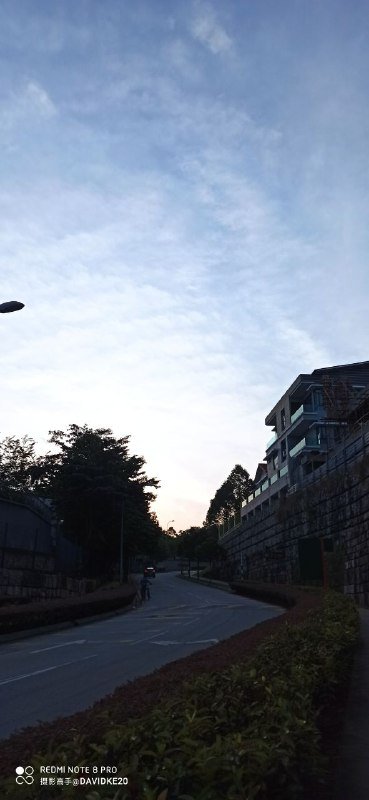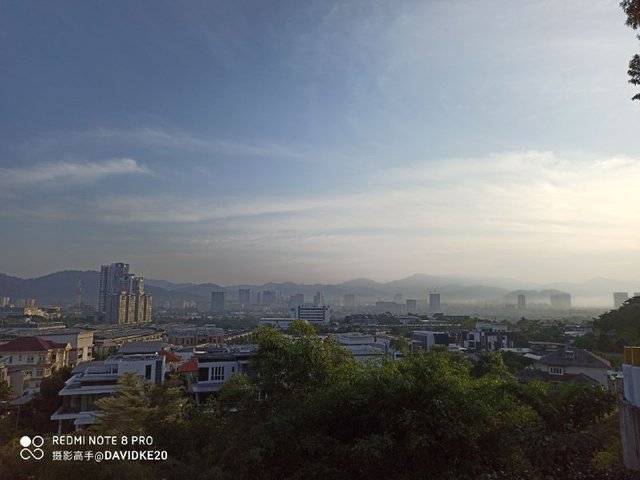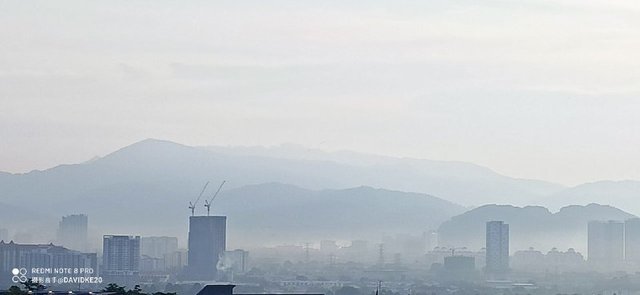 Back from Ipoh, my home town. Well, the truth is, everytime when I'm back from that Kledang hill, I will feel much energetic and easier to go to these small hill.
One the side note, due to the fact that today is a weekday, people went to work. So, it left me the whole trail all by myself. Let me give you a roll down of the morning event.
Got out of the house on time. I took my own sweet time to walk instead of rushing in. I really enjoy the slow pace walk, feeling every joints, feeling my lungs, feeling my nasel.
This panoramic view was actually at the observatory area, but it's nicer than the hill top according to my wechat friends.
Finally I get to shoot the hill top sunrise view. However, the hill side trees are blocking the skyline. Regardless, it doesn't stop me from enjoying the breeze. I just like it here when there's less crowded.
Trying my camera phone's ultimate 64mpx. Can you tell the difference? Frankly, I can't.
And just before I go, I climb out of the rail and get to the edge and took this shot looking at the far side. Can barely see the other side of the hill and it reminds me of a dear friend of mine @lovelemon.
Well, I'm thankful to have a very peaceful morning since I took a day off, during these sunrise hour I'm usually stuck at the traffic jam.
[WhereIn Android] (http://www.wherein.io)